The countdown …to Halloween …to the holiday season …to YOU creating calendars and/or photobooks for special gifts …tick, tick, tick (the clock keeps reminding us that we need to plan.)  OK, are you ready?
SAVE 40% on Calendars
Enter SAVECAL10 at checkout.*
Offer Expires: October 31, 2010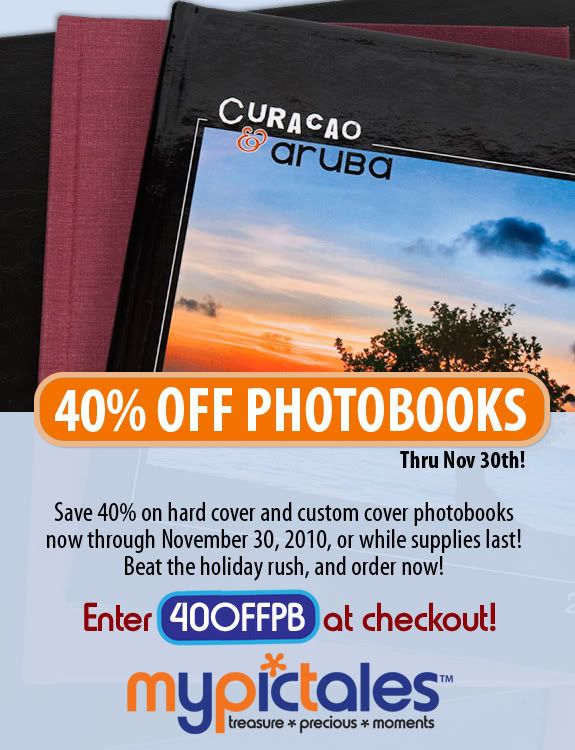 Offer Expires: November 30, 2010 or WHILE SUPPLIES LAST
FREE STANDARD SHIPPING
on Any Order
Enter FREESHIP1110 at checkout.*
Offer Expires: November 30, 2010
*Not valid with any other offer. Not valid on Single Page Prints.
One set of calendar toppers by Connie Prince will be free to a lucky ready! Just post this promotion on your blog or share the link wherever you hang out, and then post here. Not only will one lucky winner get a free set of calendar quick pages, but it comes with a 40% off Calendars coupon good through the end of November.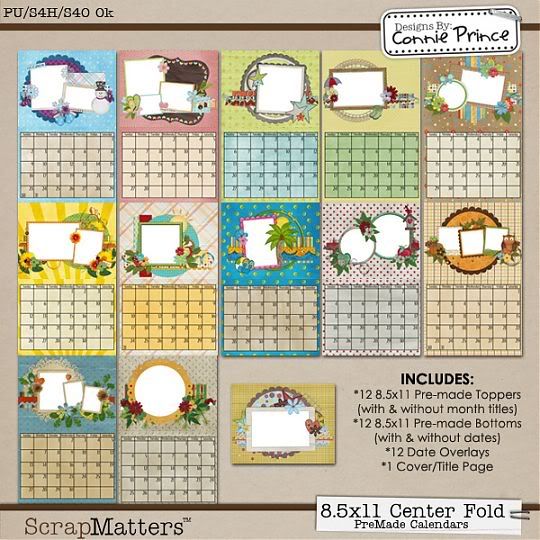 OK, it's time for me to finish and send in my projects — are yours ready?  I enjoyed Mary's links for kits — I'm busy creating a beautiful pink Princess costume for my granddaughter (she's five).  You just know there are some very special moments soon to challenge my camera for the perfect photos!  Great kits and templates are just what I need — in addition to the superior service and product that MyPicTales delivers.  Hurry!
As Ever,
Pam