I stressed! I got a bit ugly! I lost the Christmas fun.  But! I found it again! All is good!! I was diligently taking pictures each day in December.  I love that part.  I had great plans on being super mom and once again getting the Christmas book finished.  I failed and spiraled into, I didn't do this, and I failed…waha hahh waaaaaaaaaaaaaah.
I shook myself off, and then got some fun ideas in the galleries around DigiTown!  I laughed and giggled at the antics of the people that love to scrap as much as I do.  I also noticed that there were some really cool pages from Christmas past:
She (lkdavis) did this one from 1968! I breathed a big sigh of relief and realized I have 365 days to scrap this December.  I am not going to stress! I am gonna smile!
The biggest smile came from Traci Reed in her December Daily page for last year!! See she is doing last year this year!  Look at this page and if it doesn't make you smile, I don't know what will: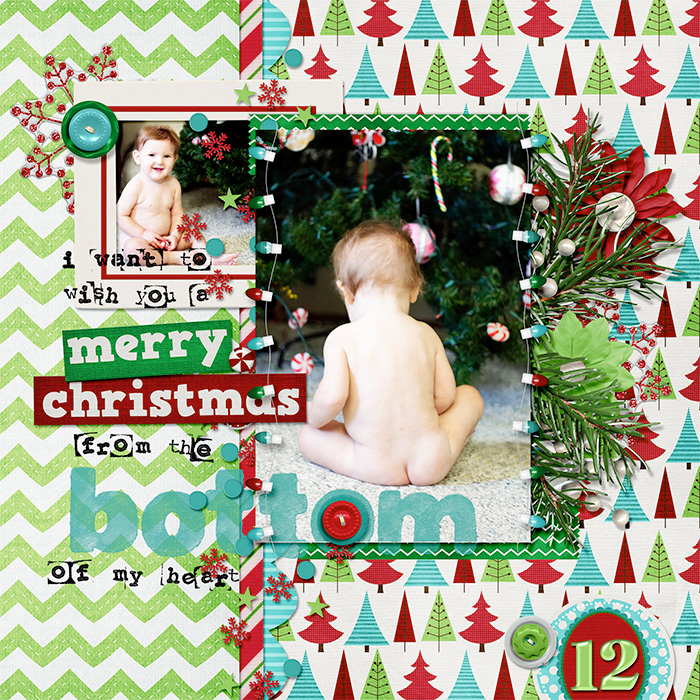 So from the bottom of my heart I wish you and yours a very Merry Christmas!
~never lose your joy
Anne of Alamo