by Wendyzine Scraps
Isolating or clipping out a person or object from a photo can let you do some amazing things on your memory pages. Replace a cluttered background, or clip out a child and add angel wings. With photo extractions, your imagination is the only limit!
We are going to use our selection tools to isolate or make a selection out of our subject. Then we can copy and paste it onto our new background.
What You Need
Photoshop (or other photo editing software)
Your digital photo (or a scan of your photo)
Some digital wings
Making A Selection
Launch Photoshop, and open your photo. Make a selection around the object. There are many ways to do this in Photoshop. Let's try a few on our little girl.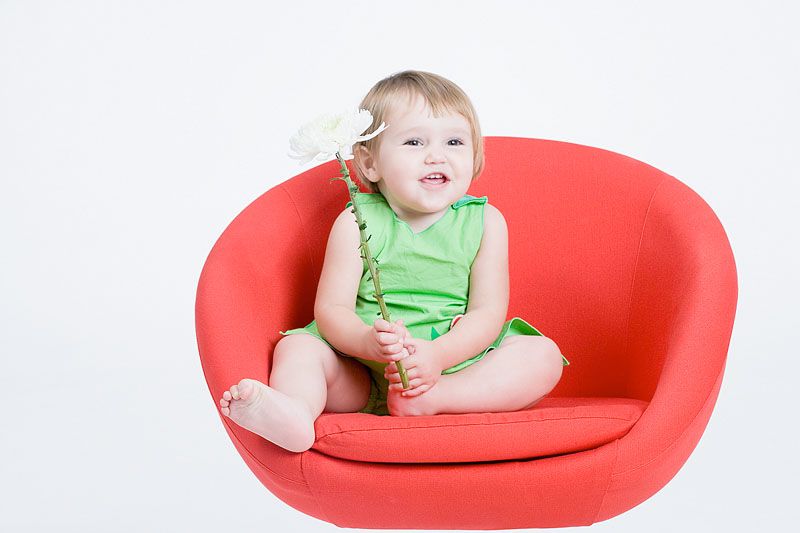 The Magnetic lasso is a great tool for beginners. Click on the lasso tool and hold down the mouse until the list of lassos shows up. Select the last one, the magnetic lasso. Click near your object and start tracing around the outer edge. When you are done, you will have marching ants around your object. Take a close look (zoom in if you need to) to be sure it is nice and clean.
Another extraction method is the magic wand. Select your magic wand tool. Then, click on the portion of the object that is similar in color. In the case of our girl, I'm selecting the white background, and the chair. SHIFT+CLICK to add to your selection. Eventually, you want to end up with your entire background selected. Notice, however, that using the magic wand often ends up with part of our girl and flower being selected too. This option works best when your object and background don't share any similar colors.
My favorite method of selecting my object is the Quick Mask Mode. To enter Quick Mask Mode, click on the small button underneath your paint swatches on the tool bar. Now, select a brush to paint with. Set the hardness to 100 and begin painting around the edge of your object. When you have outlined the object, fill it in. Make your brush smaller or larger as needed until the entire object is painted. You will see a red mask painted over your object, with your object showing through. This is just temporary. When we are done painting, this mask will become our selection. Once your are done painting your mask, exit the quick mask mode by toggling the Quick Mask Button off. (In previous versions of Photoshop, you have an on and off button. Click the off button.) Since we painted our girl in the quick mask mode instead of the background, we need to invert our selection. (SELECT>INVERSE) Now, we have marching ants only around our girl.
Now that girl is selected, we can copy and paste her into our layout. Add some wings and a drop shadow.
Going Further
For additional information on Extractions or other scrapping techniques, check out Scrapbookgraphics, Hummie's World or DigiScrapping Tutorials.